For 60 years, BEA has been the premiere international academic media organization, driving insights, excellence in media production, and career advancement for educators, students & professionals.  Celebrate with us in 2015.
Find out more...
Following are the recent results of our annual BEA national salary survey, conducted in the fall of each school year. Respondents encompassed all types of institutions ranging from small, private, 4-year liberal arts colleges to major public universities offering the doctorate in the field.
At the November 2014 BEA Board Meeting, a new executive committee was elected to serve the BEA membership.  Terms for the newly elected Board of Directors will begin at BEA2015 in Las Vegas this April.
Congratulations to the thirteen students, from ten different campuses, who were awarded electronic media scholarships from the Broadcast Education Association's 2015-2016 competition.
Nielsen Co. has given BEA $10,000 to offer undergraduate and graduate scholarships to students studying any area of electronic media.
BEA released a special issue of the Journal of Broadcasting & Electronic Media: "Old Against New, or a Coming of Age? Rethinking Broadcasting in an Era of Electronic Media."
JoME 5.4 is now online!  Check out this special issue of JoME focused on the creative work of your colleagues.
BEA2015 Faculty and Student Research-in-Progress: Call for Research
Deadline: December 15th
Submit Your Research
BEA FESTIVAL OF MEDIA ARTS
BEA2015 | April 12-15 | Las Vegas
There are plenty of ways available to participate in BEA2015 – just look at the opportunities below.  You also might want to scroll through the pictures from previous BEA conventions to see a familiar face – or what magic you might have missed. We're seeking your most innovative teaching ideas.  As part of this quest we present "BEA Ignite" – where you can share your best classroom project/exercise/ideas on teaching social media.  You get 5 minutes and 20 slides to share passionate teaching ideas.
New Deadline 1/16/15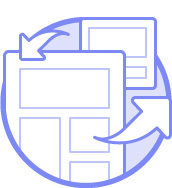 It's true that the BEA2015 submission flurry of activity has ended – but some session organizers are still looking for panelists.  Check this board to see if anyone is still searching for panelists – or feel free to post you expertise and availability for Vegas.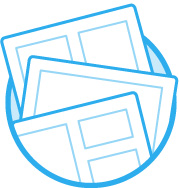 The BEA 2015 Research Symposium is accepting submissions for a paper competition (faculty & student categories), and for a student poster competition (undergraduate & graduate categories).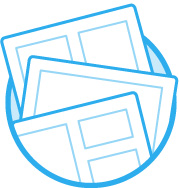 BEA's Curriculum, Assessment and Administration Division is in the middle of a multiyear initiative called the "Model Rubrics" Project.  As part of this initiative, we are looking for rubrics that can be used to assess ePortfolio assignments (e.g., papers or projects that are used to demonstrate student proficiency for developmental and/or senior benchmarking purposes). BEA invites scholarly papers from academics, students and professionals for presentation at BEA2015.
Papers must be submitted by 11:59 p.m. EDT on December 1st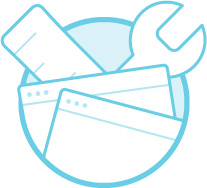 BEA's Research Division invites faculty and students to submit research in progress to be considered for presentation and discussion at BEA2015.  Research projects may focus on a wide range of topics as generally represented within BEA, but should be at a stage in which feedback and suggestions are appropriate.
BEA's Festival of Media Arts showcases the best student and faculty creative work in 15 categories – from dramatic narrative to interactive media.
"The festival is top-notch and the awards competition draws the very best student work from across the nation. So our students know if they win a BEA award, it's a huge deal, because they're competing against the best nationwide."
- Steve Kraycik, Dir. of Student Television, Penn State University
The qualitative level of the work shown at the awards ceremony, by both faculty and student, was truly outstanding. Our team was very honored to have been selected for Best of Festival and it made for a most memorable evening in Vegas. – Kevin Burke, Professor, University of Cincinnati