BEA On-Location @ the University of Colorado – Boulder
As the premiere international academic media organization, driving insights, excellence in media production, and career advancement for educators, students, and professionals, we are proud to offer 2019 BEA On-Location, a "Super-Regional" conference at the University of Colorado – Boulder.  On-Location provides professional development with a series of hands-on training sessions, and an opportunity to promote academic scholarship through research and creative presentations and competitions.
CLICK HERE to see the On-Location program.  
BEA continues to expand its research presence by sponsoring a Mini-Symposium at BEA On Location in Boulder this coming October. The theme of the Mini-Symposium is political communication, mirroring the topic of the national BEA Symposium in April 2020. Our goals for the Mini-Symposium include promoting the national Symposium and expanding research opportunities about media literacy at the regional level.
In addition to research and production competitions, this conference will include a series of field trips and hands-on training sessions on research techniques and the latest software.
Pre-registration rates (through 9/17) are as follows:
BEA Members: $125 (Non-Members: $175) 
Student Members: $60 (Non-Members: $75)
Registration includes: Thursday reception, lunch on Friday and Saturday, dinner on Friday, the Ross Video workshop and one (1) workshop of your choice.  Additional workshops cost $25.
BOOK YOUR HOTEL!  Multiple Boulder hotel options are available.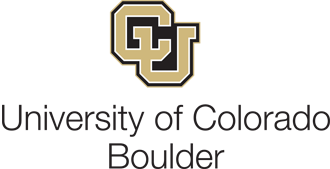 As one of only 34 U.S. public research institutions in the Association for American Universities (AAU), the University of Colorado Boulder is all about realizing the positive impacts of new knowledge. From offering dozens of exciting programs in a range of academic fields, to serving as one of the world's most dynamic research and innovation hubs, to working closely through hundreds of public outreach efforts with communities across Colorado and the world, we take pride in helping our students, faculty, staff and partners turn new ideas into productive outcomes that change lives.
CONFERENCE LOCATION & HOUSING
The conference will be located at the Williams Village area of the CU Campus, which is just southeast of the Baseline Rd. and Apache Rd. intersection.  The two closest hotels (within walking distance) are the Rodeway Inn and the Best Western.