Thank you to BEA 2017 On-Location host Point Park University.  You are gracious and welcoming and we are your fans!
As the premiere international academic media organization, driving insights, excellence in media production, and career advancement for educators, students, and professionals, we are proud to offer 2017 BEA On-Location, a "Super-Regional" conference at Point Park University in Pittsburgh.  On-Location provides professional development with a series of hands-on training sessions, and an opportunity to promote academic scholarship through research and creative presentations and competitions.
Creative works are welcome in the following categories: audio, documentary, interactive multimedia, news, and sports. An Open category will also be included for entries that do not fit into one of these categories (such as narrative film and multi-cam). The creative works competition is open to faculty and students who completed their entry while employed or enrolled full-time at a college or university. You do not need to be a BEA member to enter. Faculty winners are expected to attend the conference for the public screen of their work. Submission fee: $25 per entry.
In addition to the paper and production competitions, this conference will include hands-on training sessions on research techniques and the latest software. All conference attendees will receive admission to one 2.5 hour hands-on training session at no charge, with additional sessions available for a $25 fee each.
The conference begins with a full day of training sessions and opening reception, Thursday September 21. Paper presentations, panels, and screenings of creative work takes place September 22 and 23. Registration fees include the Thursday reception, Friday lunch, one training session and all snack breaks.
Registration categories are as follows:
BEA Members: $100 | Non-Members: $150 | Students: $50
Papers and panel proposals must be submitted electronically.
Submission Deadline: June 15, 2017
Notification of acceptance on or before July 15, 2017
Creative productions must be submitted electronically.
Submission Deadline: July 17, 2017
Notification of acceptance on or before August 15, 2017
Hilton Garden Inn Pittsburgh Downtown
250 Forbes Avenue, Pittsburgh, PA 15222
Rate: $149 per night (King Bed)
To book a room call the Hilton directly @ 412-281-5557
The hotel is fantastic, literally steps away from Market Square's restaurants and bars.
Thom Baggerman
Friday Night Baseball Game
VS. 
Join colleagues for a fun night at PNC Park to watch the Pirates play the St. Louis Cardinals.
Tickets are $41 each and include $10 loaded value for concessions at the game.
Enjoy the beautiful downtown skyline during the game and then watch it light up for fireworks after the game
PITTSBURGH. Mighty. Beautiful.
It's time to plan your trip to Pittsburgh, the city that's continually recognized by travel professionals as a must-see destination. Most recently, Harper's Bazaar named Pittsburgh one of the "Best Places to Travel in 2017." With outstanding attractions, award-winning restaurants, world-class accommodations and so much. Add to that the friendly people, affordability and walkability, you've got the perfect recipe for a memorable getaway.
See more at https://www.visitpittsburgh.com/.
Point Park University
Hilton Garden Inn
250 Forbes Avenue, Pittsburgh, PA 15222
Hotel: 412-281-5557
Rate: $149 per night (King)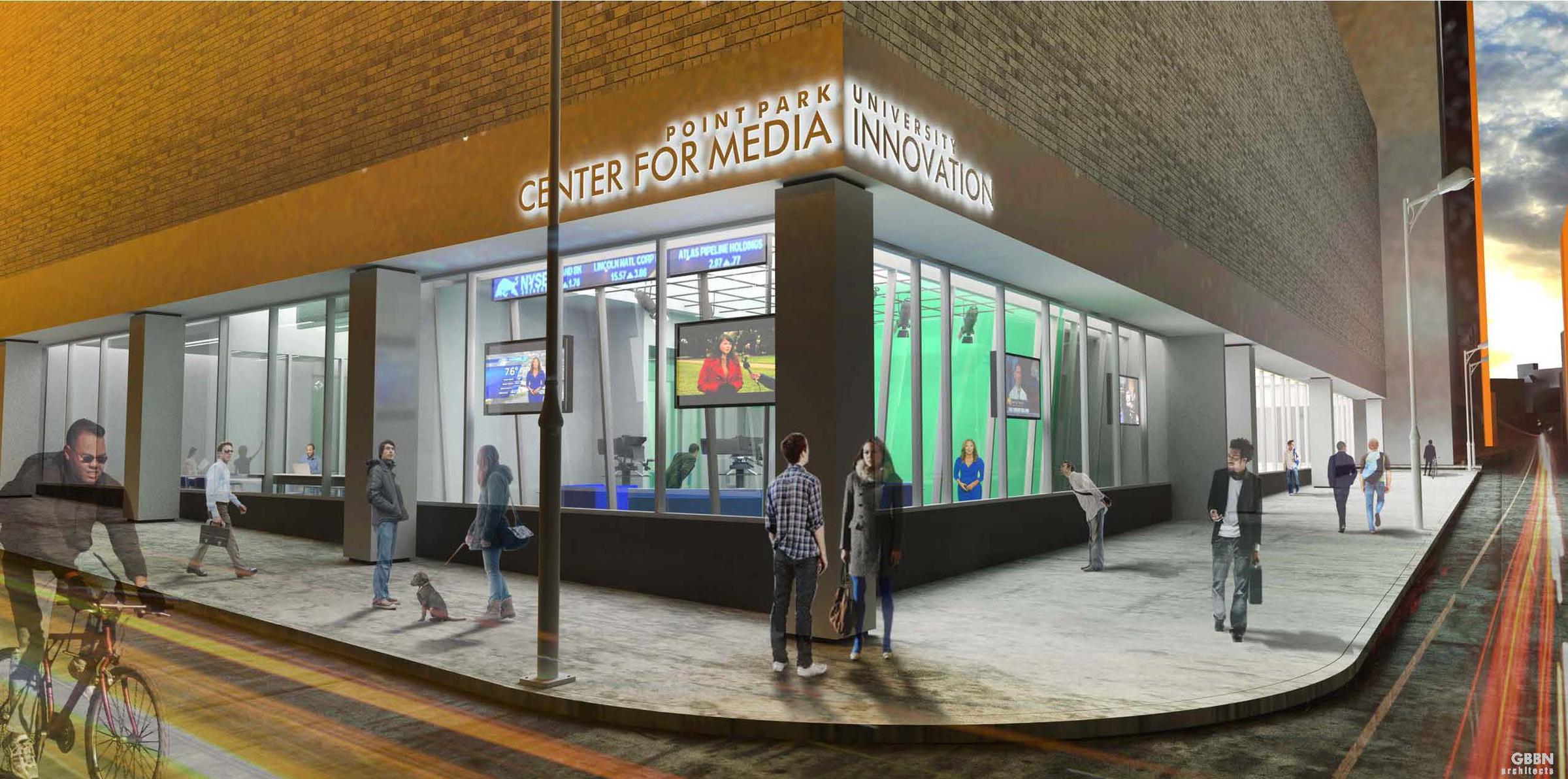 Point Park University
Point Park is Pittsburgh's only Downtown university, with more than 100 undergraduate, master's and doctoral programs.
Our Downtown Pittsburgh neighborhood offers pristine parks, riverfront trails and hundreds of shops and restaurants. It's home to Fortune 500 companies, government agencies and nonprofit organizations.  It's a place where more than 140,000 people come to work each day and where more than 7,000 people (including 1,000 Point Park students) live.
The School of Communication is the home to programs in Broadcasting, Multimedia, Journalism, Mass Communication, Public Relations & Advertising, and Photography.
The Center for Media Innovation features video, audio, and photo facilities, as well as a modular classroom space and a two-ton pivot wall. You can find out more about the CMI here: http://centerformediainnovation.com.