Note to On-Location participants from the conference planners:
We're looking forward to your trip to Colorado and to the CU Boulder campus. As you're planning your trip, here's a few conference and Boulder things to know
Presenters – Bring your presentation on a USB drive. We'll have computers set up in each of the rooms, so you'll just need to copy your presentation onto the laptop that's already plugged into the projection system. Please don't plan to use your computer. It will cut into the time of your fellow panelists and presenters, and it could create problems with the projection system in the room. If you want to use a laser pointer, please bring your own.
Bring layers! Although we'll have a high of 75 this Wednesday, the forecast on Thursday is calling for snow – possibly up to 5 inches – and a high of 28. But Friday's weather looks better – no snow and a high of 39 – and Saturday is slated to have a high of 56. Welcome to our crazy Colorado weather.
Drink lots of water. Boulder is at 5,430 feet in elevation and has a (mostly) sunny, semi-arid climate. Hydrating during your stay, and even a few days ahead of time, is very important to avoid altitude sickness (headache, nausea, shortness of breath, dizziness, and tiredness).
Did I mention the semi-arid climate? You'll want moisturizers – hand lotion, lipstick or lip moisturizers and sunscreen if you plan to be outside on Friday or Saturday, when we'll be back to our sunny weather.
BEA On-Location @ the University of Colorado Boulder
As the premier international academic media organization, driving insights, excellence in media production, and career advancement for educators, students, and professionals, we are proud to offer 2019 BEA On-Location, a "Super-Regional" conference at the University of Colorado Boulder.  On-Location provides professional development with a series of hands-on training sessions, and an opportunity to promote academic scholarship through research and creative presentations and competitions.
CLICK HERE to see the On-Location program.  
Registration includes: Thursday reception, lunch on Friday and Saturday, dinner on Friday, the Ross Video workshop and one (1) workshop of your choice.  Additional workshops cost $25.
BOOK YOUR HOTEL!  Multiple Boulder hotel options are available.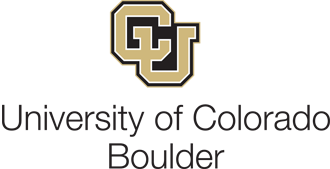 As one of only 34 U.S. public research institutions in the Association for American Universities (AAU), the University of Colorado Boulder is all about realizing the positive impacts of new knowledge. From offering dozens of exciting programs in a range of academic fields, to serving as one of the world's most dynamic research and innovation hubs, to working closely through hundreds of public outreach efforts with communities across Colorado and the world, we take pride in helping our students, faculty, staff and partners turn new ideas into productive outcomes that change lives. Click here to find out more about getting to and around Boulder.
CONFERENCE LOCATION & HOUSING
The conference will be held at the Village Center at Williams Village, which is southeast of the main CU Campus (southeast of the Baseline Rd. and Apache Rd. intersection.)  Please visit our HOUSING page to see available hotel options in Boulder.