BEA On-Location @ the University of Houston
As the premiere international academic media organization, driving insights, excellence in media production, and career advancement for educators, students, and professionals, we are proud to offer 2018 BEA On-Location, a "Super-Regional" conference at the University of Houston.  On-Location provides professional development with a series of hands-on training sessions, and an opportunity to promote academic scholarship through research and creative presentations and competitions.
BEA continues to expand its research presence by sponsoring a Mini-Symposium at BEA On Location in Houston this coming October. The theme of the Mini-Symposium is media literacy, mirroring the topic of the national BEA Symposium in April 2019. Our goals for the Mini-Symposium include promoting the national Symposium and expanding research opportunities about media literacy at the regional level. We hope you will participate in the Mini-Symposium by submitting papers, panels and creative projects that examine and explore media literacy.
Creative works are welcome in the following categories: audio, documentary, interactive multimedia, news, scriptwriting and video. An Open category will also be included for entries that do not fit into one of these categories (such as narrative film and multi-cam). The creative works competition is open to faculty and students who completed their entry while employed or enrolled full-time at a college or university. You do not need to be a BEA member to enter. Faculty winners are expected to attend the conference for the public screen of their work. Submission fee: $25 per entry. In addition to the paper and production competitions, this conference will include hands-on training sessions on research techniques and the latest software.
Tentative Schedule for BEA On-Location @ the University of Houston
Thursday, October 18, 2018
Evening Welcome Reception
Friday, October 19, 2018 
9:00-6:00 pm–Panels, Papers, Screenings & Hands-on Training
12:00-2:00 pm–Luncheon-Guest Speaker
6:00-9:00 pm–Evening Awards Ceremony: Top Papers and Creative Winners
Saturday, October 20, 2018 
9:00-5:00 pm–Panels, Papers, Screenings & Hands-on Training
Conference officially closes at 5 pm
Optional evening function(s) (arts, sports, food)
Welcome to Houston
America's fourth-largest city is a cosmopolitan destination, filled with world-class dining, arts, hotels, shopping and nightlife. Take a stroll through the historic Heights, spend the day exploring the Museum District or head down to Space Center Houston. Later on, grab a bite in one of dozens of award-winning restaurants, or hang out with the cool kids on Washington Avenue. There's always something to do in this Southern hospitality meets urban chic city. Come explore YOUR Houston! Learn More at www.visithoustontexas.com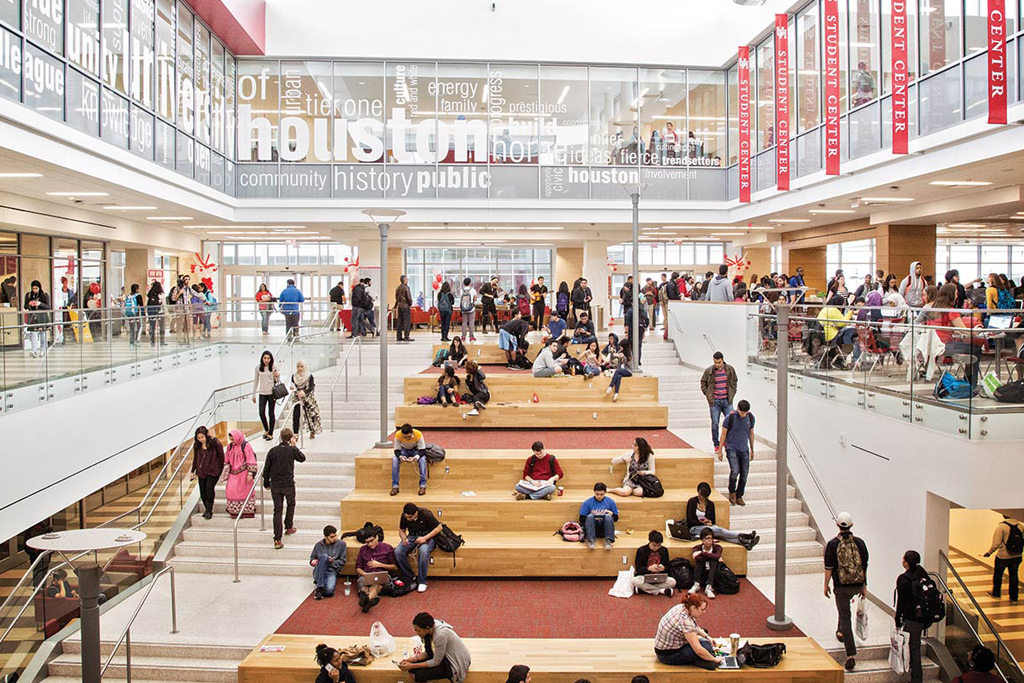 The University of Houston
The University of Houston is a powerhouse of innovation. UH has grown to service the city of Houston and beyond through our extensive educational offerings, partnerships with local businesses and contributions to the community. Explore more below about how we are cultivating the future through Energy, Health, Arts, and Athletics to create success for our students and alumni.